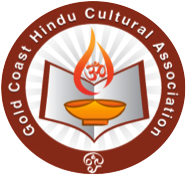 Gold Coast Hindu Cultural Association (GCHCA) Inc. Brick/Row/Wall Donation Page
Incorporated in Queensland, Australia.
ABN 1415 363 99 53
Qld Charity Registration# CH2260
Tel: Australia +61 7 5571 5808
email: gchcan@gmail.com
Donations to the DGR account,GCHCA-Building Donation Account is tax deductible.

Support the noble objectives of the GCHCA
Thank you for your generous donation to the GCHCA.
Please make your selection and fill in your name and address.
Once you press "Submit Form", you will be transferred to
NAB Bank's secure website,where you can safely enter
your credit card details.