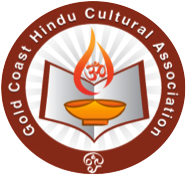 Gold Coast Hindu Cultural Association (GCHCA) ABN 14153639953
Incorporated in Queensland, Australia.
Tel: Australia +61 7 5676 8530
email: gchcan@gmail.com
Donations to the DGR account, GCHCA-Building Donation Account is tax deductible
Thank you for your generous donation to the GCHCA. Please make your selection and fill in your name and address. Once you press "Submit Form", you will be transferred to NAB Bank's secure website,where you can safely enter your credit card details.